---
Table of Contents
---
Yearly Real Estate Taxes Paid allows taxpayers to use the Internet to view and print property tax bills paid to the City of Bristol.
---
Click on Continue to Yearly Real Estate Taxes Paid link at the top or bottom of this page.
On the Main Screen, enter at least the first three letters of the last Name and the Tax Year to view. Press Continue button to search.

---
Search Results - If more than one record is found for the entered search criteria, a list of names and/or map numbers id displayed. Press the "Select" link next to the name and map ID to see taxes paid. Note: The application compiles payments for each real estate parcel individually, so if more than one parcel is owned, view each parcel separately to determine the total paid for the selected calendar year.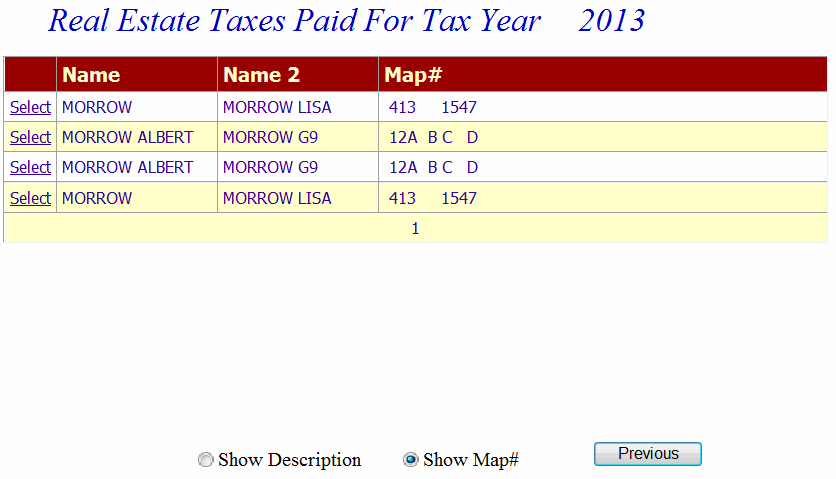 ---
Taxes Paid - This screen displays the Map Number, Ticket & Sequence Number, Bill Date, Description, and Tax Amount Paid for the specified year. Press Previous button to return to Main Screen.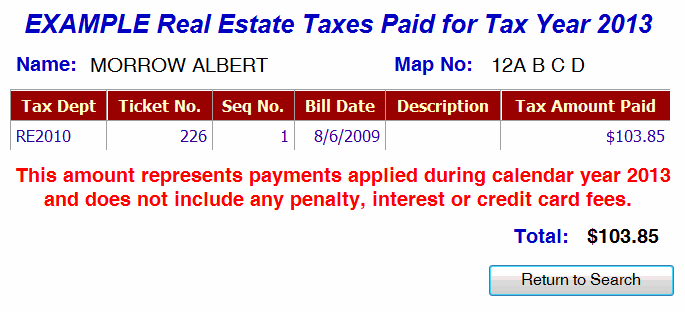 ---
Continue to Yearly Real Estate Taxes Paid